Robin Lacks is a Top Leasing Specialist in Santa Barbara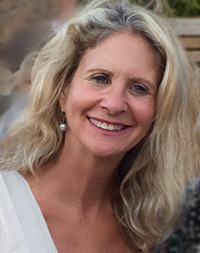 Successfully leased over 1500 homes and condos!
Properties are usually leased within 1-2 weeks.
99% of the tenants placed are TOP PROFESSIONALS.
Close affiliations with top Corporations in the area.
Prospective tenants are screened four separate ways, including a Credit Report
Owner will receive a Cashier's Check for first month's rent & 1 ½ months Security Deposit upon signing of lease.
Owner makes final selection of tenant
Estate Leasing Specialist.
Some of our Recent Tenants:
Resort Manager / FOUR SEASONS HOTEL
Director of Food & Beverage / FOUR SEASONS HOTEL
President / FIDELITY NATIONAL TITLE
Physician / COTTAGE HOSPITAL
Mechanical Engineer / EXXON MOBIL CORP.
Director of Environmental Programs / PATAGONIA INC.
Marketing Manager / JOHNSON & JOHNSON
Project Scientist / UCSB
Chief Risk Manager / COMMUNITY WEST BANK
Network Administrator / SANSUM CLINIC
Media Operation Specialist / VALUCLICK
Manager – Technical Publications / Q.A.D.
School Principal / S.B. UNIFIED SCHOOL DISTRICT
Director – Sales Development / NETWORK HARDWARE
Operations Manager / IMERYS WORLD MINERALS
Director of Architecture / SONOS INC.
Mechanical Engineer / PACIFIC DESIGN TECHNOLOGIES
Program Director / SOUTHWEST RESEARCH INSTITUTE
Professor – School Of Education / UCSB